CARA will host the virtual CARA West 2023 Regional Conference from November 29th - December 1st! Register and reserve your spot before registration closes!
Upcoming Events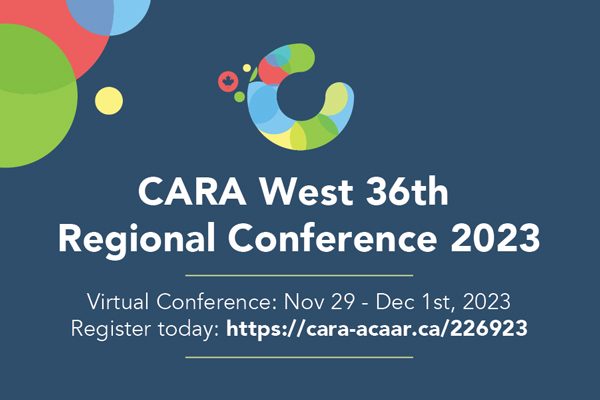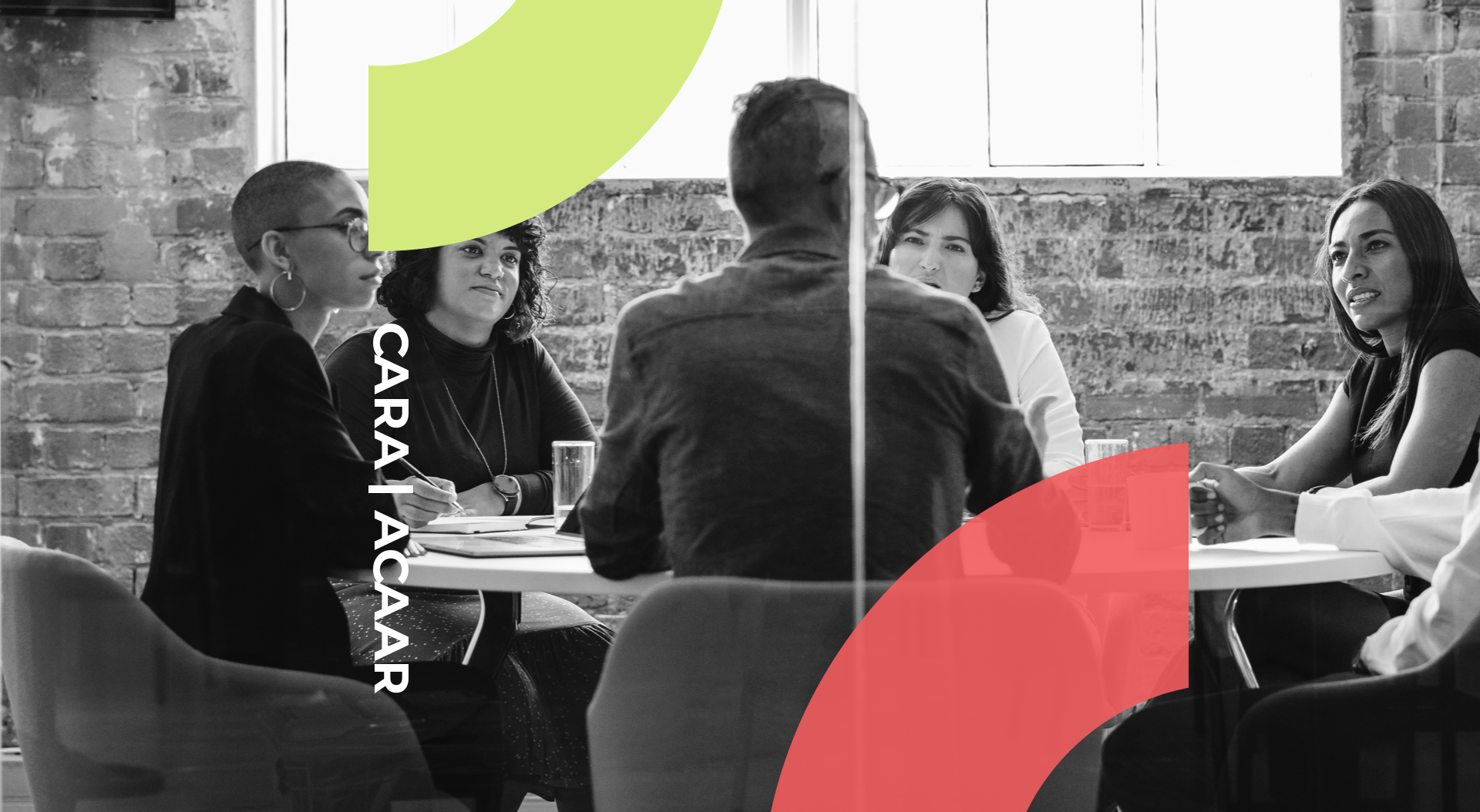 A partnership with

Targeting pre-management administrators, those planning a career in research administration, and anyone looking to move into positions of leadership within the dynamic field of research administration, CARA and Mohawk College have created a Research Administration Certificate program and a Research Management and Coordination Certificate program, to help them shape their future. Sign up today for a free webinar about these certificates!
Event Date: Recurring | City: | Venue: Online

Event Date: 31 Dec 2023 | City: | Venue: Online

Event Date: 31 Dec 2023 | City: | Venue: Online

Event Date: 31 Dec 2023 | City: | Venue: Online

Event Date: 31 Dec 2023 | City: | Venue: Online

Event Date: 31 Dec 2023 | City: | Venue: Online
CARA Blog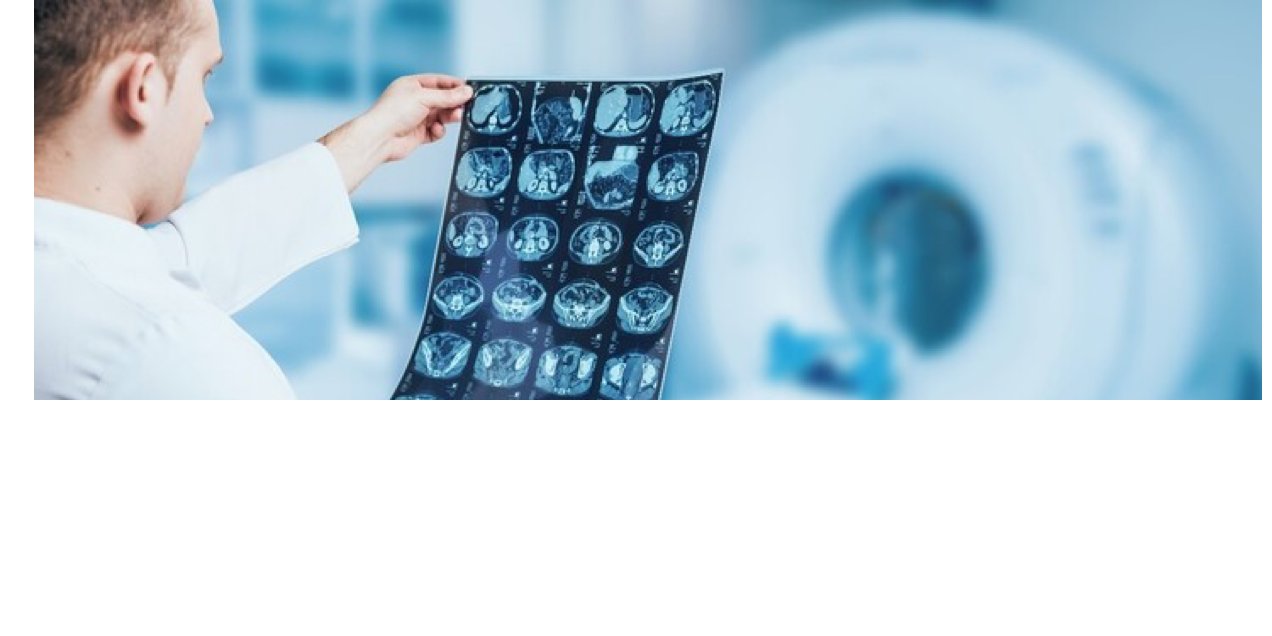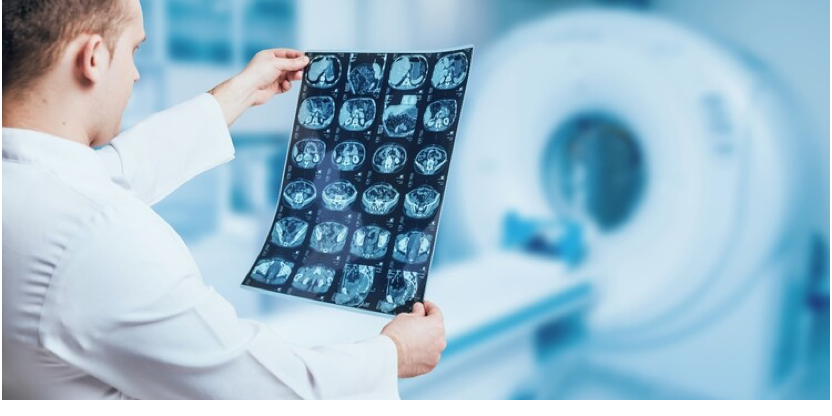 Raise your profile, make connections, learn, and share!

Consider blogging: a great way to get started publishing and raising your profile in the profession!


Fellowship Program
Fellowship Program
Intended to reduce barriers and create an administrative framework conducive to global research collaboration.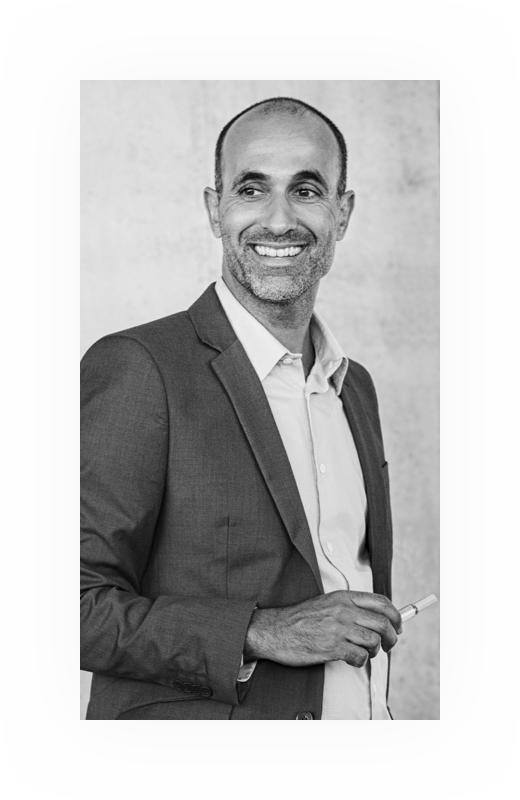 Webinar Program
Webinar Program
Our webinar program provides research administrators and managers with professional development.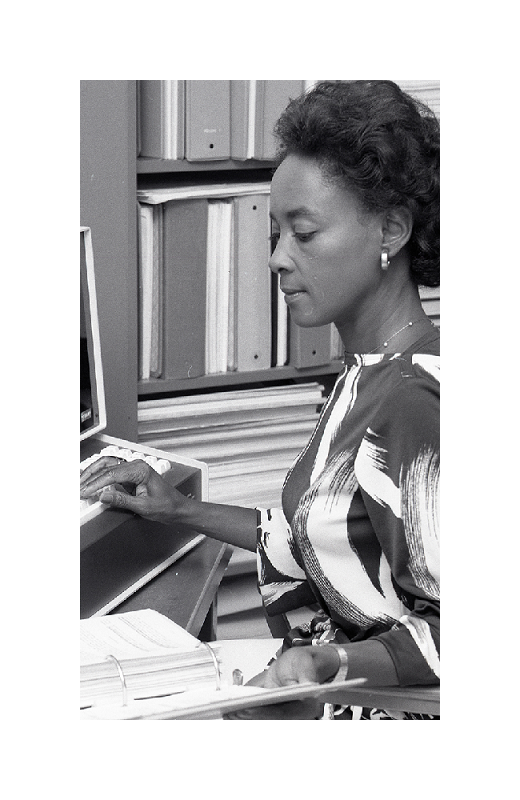 Volunteer Program
Volunteer Program
Volunteering is a great way to enhance your career, expand your professional network and have fun!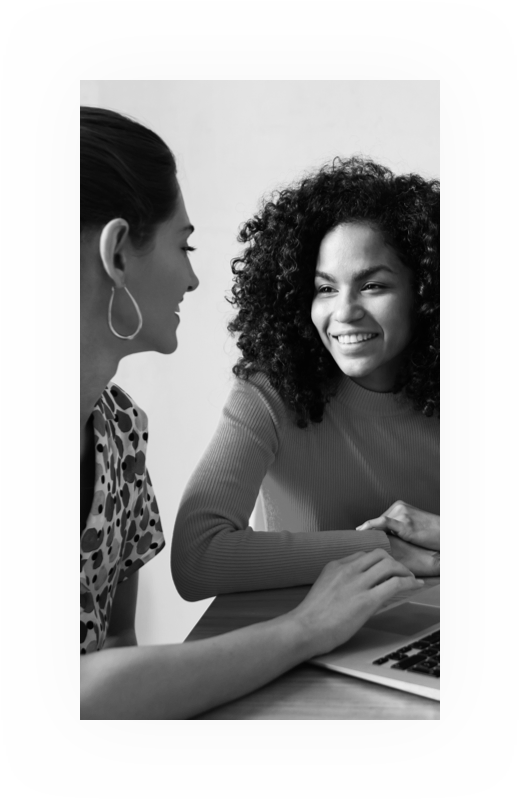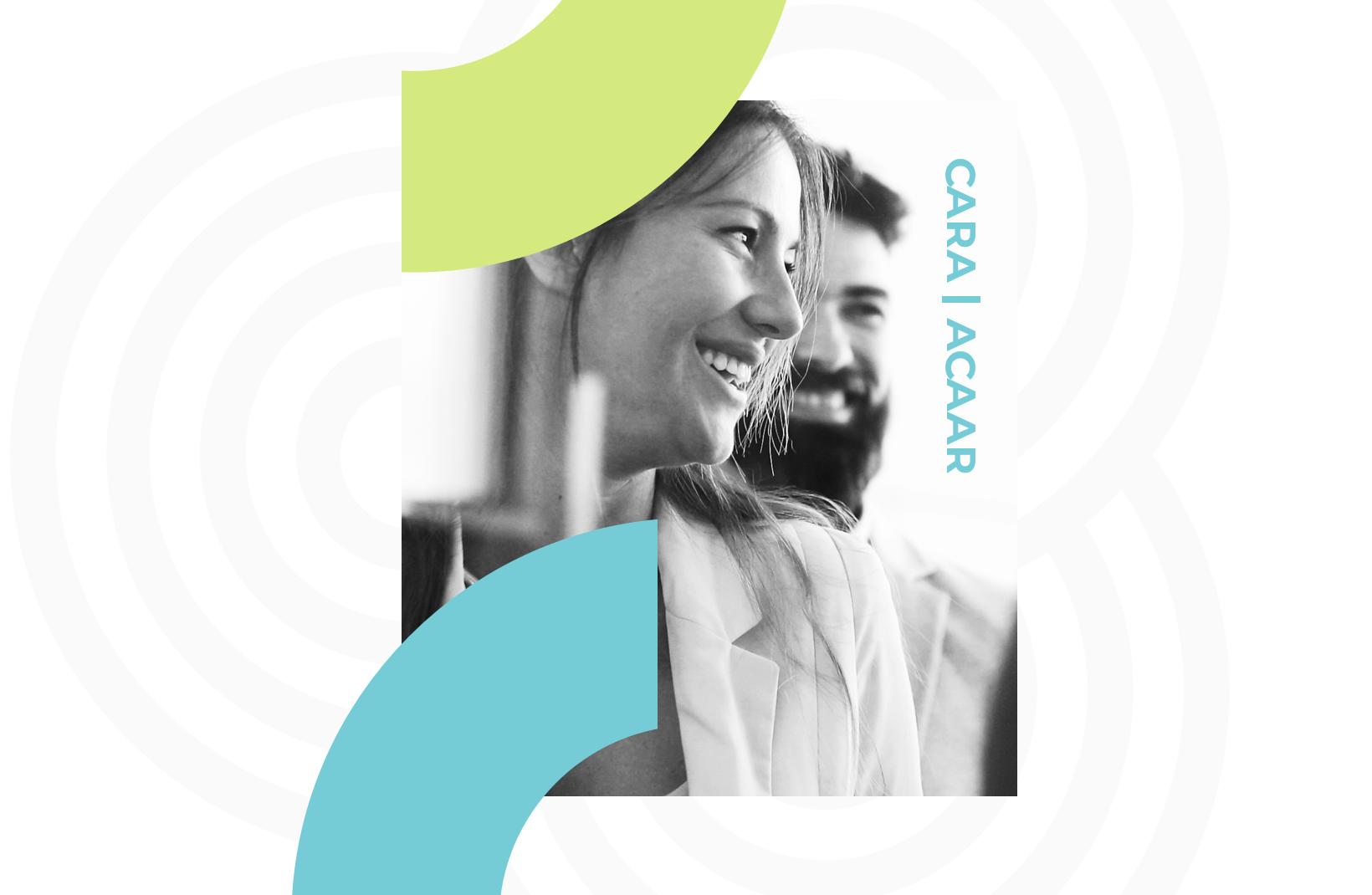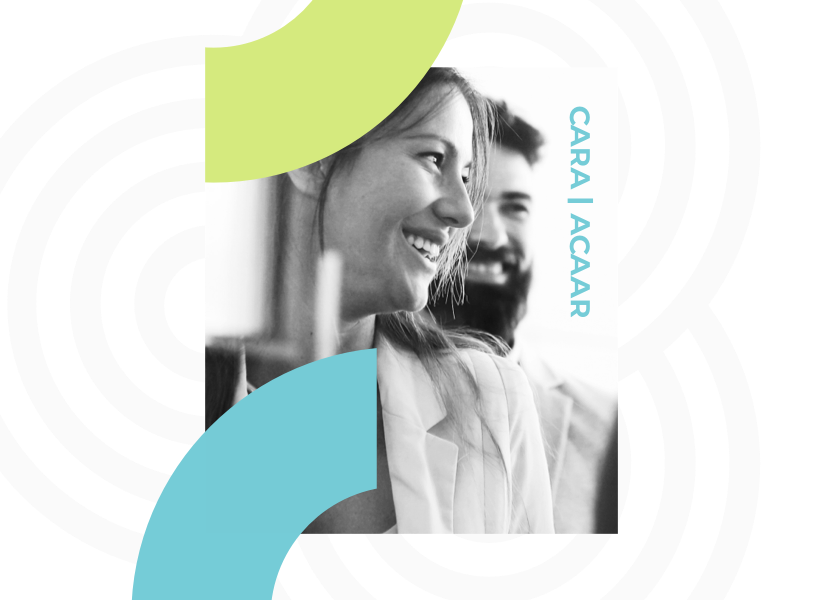 Member Testimonials
Yesterday I had the happy privilege of graduating with Honours from the CARA supportedCertificate in Research Administrationat Mohawk college, and I wanted to take a moment while the experience is still fresh and uncrowded by life's inumerable concerns to say, Thank You!Thank you for the CARA for the continuedsupport and advice throughout the program which I was able to complete just12months after I began. Thank you also for the incredible volume of highly relevant industry-related content and direction that the course supervisors were able to pack into the different modules. Thank you also for the accompanying seminars and offered books. Lastly thank you for the support you were able to offer meduring the last term of my program in the form of the Dr.Frances Chandler Bursary. For me the bursary represented a very welcome helping hand at a difficult time.I look forward to building a career in research administrationand a continued association with CARA, and I can honestly say that CARA have my sincere gratitude for the generosity and support.


Anonymous Student/Graduate
CARA provides stakeholders in the research community with the opportunity to engage with Canadian Research Administrators, creating an effective two-way channel for updates, information dissemination, and feedback from this valuable community.

Shawna Sadler
ORCID Engagement Manager, Americas
Volunteering is a great way to network, create content (for webinars, articles, etc.), and give back to the community of research administrators while increasing one's own knowledge and connections. It both an altruistic giving of time and an ability to reap the reward of making new friends or discovering new ideas. CARA members may wish to consider the value of working with an association that supports research administration generally. While other associations or content providers that are specific to a role within research administration are beneficial, a more role-inclusive association, such as this one, provides the ability to seek information and connections across different roles, fostering the reduction of silos within the research administration world.


Michelle Moldofsky
CARA provides stakeholders in the research community with the opportunity to engage with Canadian Research Administrators, creating an effective two-way channel for updates, information dissemination, and feedback from this valuable community.

Shawna Sadler
ORCID Engagement Manager, Americas
There are many tangible benefits associated with volunteering with CARA such as possibility of getting a national award, featured in Volunteer Spotlight of CARA Connections, getting a pass to a paid webinar. Few talked about the intangible benefits that we do not experience unless you are part of this wonderful supportive community. Obvious ones include broadening my professional network (with research administrators from your region or across Canada) and making me aware of administrative issues, i.e. administrative burden, impacting our profession. My CARA experience taught me to look beyond my own role and to gain a better understanding of the big picture, i.e. about how institutions operate as a whole, for me to perform better at work. I also appreciated the ongoing supportive messages from various research administrators to each other amid the outbreak - CARA truly exemplifies a community of practice with tools and services benefiting its entire membership.


Anita Chiu
I believe in 'paying it forward', and sharing knowledge and ideas around research can have far-reaching effects for the benefit of mankind. Research needs to be practiced not just in our individual hospitals and universities but seen as a global initiative with free-flowing knowledge translation between individuals and countries. The more people who volunteer on a local level, the more research as a whole will grow and develop and the effects will be felt locally and globally.


Deborah Parfett
Research involves collaboration not just with immediate co-workers but with other researchers in Canada and the world. To me, the spirit of collaboration includes sharing my knowledge with others who have the same interest in promoting quality research. The Research Administration Certificate offers a comprehensive list of courses designed to cover the main topics associated with the production of high-quality research projects, and it deserves to be promoted and recognized as a valuable resource.


Deborah Parfett
People should consider what members of the CARA community they would like to get to know better, as this community is a valuable resource. Volunteers can lead SIG groups to engage with members on specific topics, volunteers can engage with leaders in our field to build career networks, or volunteers could build new friendships with people who share common interests. In addition, a community works best when everyone contributes - everyone has a voice, an opinion, a unique point of view. For CARA to be most effective we need all of our members to consider how they can use their gifts and experience to help others!

Shawna Sadler
Erica Conte
Volunteering benefited me so immensely that it is hard to articulate. First, I met fantastic people within my field and created relationships that will far outlast the time I spent volunteering. Second, I got more involved with CARA as a whole and was able to make several connections across the country that I had no idea I would benefit from later in my career. Third, my overall knowledge of my own field was increased exponentially. I was able to make inroads with colleagues and funding sponsors. Our sharing of knowledge, processes, and creative solutions helped me to grow within my own field. I now knew "who" to call when I needed answers and I was able to be someone that others could call on. Fourth, my confidence increased. Putting myself in the uncomfortable position of giving presentations, greeting people, and generally forcing myself outside of my comfort zone allowed me to continue my growth as a Research Administrator and as a human being. Fifth, I had a lot of fun, dancing, drinking, and dining. Staying up late and going on adventures with new friends in strange cities.


Tom Barber
I wanted an opportunity to meet more people and learn from some of the very best nationally. The different committees and groups that I have been a part of have allowed me to meet so many amazing individuals and learn from them. These opportunities only arose because of my volunteering with CARA!


Jenna Slobozian
Volunteering with CARA has provided me with various networking opportunities. I enjoy working collaboratively with others to achieve a common goal (eg. evaluation of the RA certificate program). If I can gain new knowledge in the process, all the better!


Naomi Bedek
CARA is my teacher, because I am always a student. Each day, I walk into the school with more confidence, knowing how to make linkages between student success and research ethics. I have learnt the nuances of research processes through following CARA's webinars on how to work together with a multicultural and multigenerational workforce. So far, the best lesson I've learnt is through writing the grant proposal. Just refining the appropriate funding agency, forming a team, exploring the need and writing the project description has been the most enlightening journey of self and the student community. When the school receives its grant to start an outdoor classroom, they too will thank CARA for making this happen for their students and the nearby community.

Sarah Musavi
Ottawa Catholic School Board
I chose CARA as my professional association for the many educational webinars it offers, the annual networking opportunities at both national and regional levels, and the opportunity to learn from other research administrators nationally and regionally through the CARA emails and through the mentorship program.

Lily Liew
UBC
CARA has done a great job at knowledge translation in research administration!CARA's webinar process is easy for speakers to use and connect with the attendees. CARA provides a slide template and the use of a webinar platform without any fuss as to ownership of content, which remains with the speaker. The ability to archive content allows for it to continue to be available and for a speaker to choose when to update it by re-presenting the material (such as after a couple of years or when applicable regulations change).I'm always happy to present CARA webinars. I appreciate the community and knowledge that I had access to when I was an in-house research administrator and I love being able to contribute to the CARA community now as an external lawyer with my own firm.

Michelle Moldofsky
LL.B., LL.M. Moldofsky Professional Corporation
The Mentorship Program which is a part of the CARA certificate program, is a very important part of the program.I am enrolled in the CARA certificate program, with one course remaining.In addition to the course materials and the diverse experience and points of view of my fellow students, I have benefitted greatly from the Mentorship Program.Being paired with someone in a different role than my own has become another learning opportunity.Together, we decided what we wanted from our mentor/mentee relationship and how it would work.Some of the benefits I have received include: feedback on course assignments, sharing (and learning from) our experiences, a listening ear for workplace issues and concerns, and receiving great advice (personally and professionally).I look forward to our talks because I know I will learn something I did not know before.I really appreciate knowing there is someone out there who has a keen interest in me, my job and my professional development – and who volunteered for it.Thank you Anna!!

Murray Daku
University of Regina
As a research administrator early in my career, I benefitted from attending CARA's (formerly CAURA's) annual and regional meetings, sharing new administrator, networking and collaboration resources with colleagues from across Canada. In more recent years, I have had the honour of presenting at the annual conferences and delivering webinars on research ethics administration and human research accreditation and oversight. CARA is a dedicated grass roots led organization that provides advocacy, education, certification and networking opportunities to its members and continually supports research administrators and the promotion of research and protection of research participants across this country.

Alex Karabanow
University Health Network Chair, Accreditation Council
Human Research Accreditation Canada
I first became a CARA member in 2017. I have changed employers since then and now find myself surrounded by a number of engaged CARA members at the University of Saskatchewan. Most recently, I attended a webinar that another member hosted on campus and was re-introduced to the Research Administration Certificate program. I was skeptical about my ability to complete the program with my busy schedule. But, with the encouragement of other CARA members I began the program January 2020 and, I feel fully supported. Being a CARA member has given me the resources to continue my education and drive to reach my professional goals. I am excited to become more engaged and partake in more CARA events moving forward.

Britney Duncan
Research Coordinator, University of Saskatchewan
Support from CARA is becoming my biggest success factor and the reason to be focused on completing my work on time. Sarah Lampson and Kaleb are so responsive to every query I send. There are so many little reasons to want to go further, like this one and writing a blog to win a book, which I just received: Managing the Research University by Dean O. Smith. I am beginning to grow my confidence just by having so many resourcesand support for this course. I stronglyencourageanyone sitting on the fence for taking up this course to just apply for next term and dive right in!!

Sarah Musavi
Student Mohawk College, Research Administration Certificate
I was recently asked to present a webinar on the new NSERC Alliance program to CARA members. Kaleb Antonides was very helpful with the logistics of setting up the webinar and walking me through the process. The webinar was well-advertised (NSERC employees also saw Tweets CARA had posted about the webinar) and went very smoothly. It was well-attended and resulted in a lively discussion of many questions about Alliance. For NSERC this was a very efficient way to reach many university research administrators at one time.

Pam Giberson
Research and Innovation Development Officer NSERC
I greatly enjoyed my time enrolled in the CRA through CARA and Mohawk College. The instructors were leading experts in their field and the course materials were relevant to my professional development. Being matched with a mentor was the most enriching aspect of the program, my personal and professional development benefited greatly with the mentorship. The CRA provided me with the tools and resources to further my career and professional development.

Lukie Yuan
University Health Network
I find CARA is a very supportive, responsive and respectful organization. Ever since I attended the webinar for registration into the research administration certification course, I have had immense support from all staff and faculty. I already feel confident in completing this course and being equipped to take on a career that fits my skills in research administration. Thank you so much, especially to Sarah Lampson for so much support.


Sarah Musavi
CARA has been instrumental in both growing my network and increasing my professional development! Through my CARA membership and attending conferences, I have met my peers across the country and have been able to discuss challenges and best practices. I have kept up with trends in the research administration field by attending webinars, and have also worked on my writing and presentation skills through presenting via webinar and at CARA National

Lauren Gogo
Hamilton Health Sciences
Last summer, I successfully graduated from the first cohort of the online Certificate in Research Administration program in partnership with Mohawk College. During my time in the program, many positive opportunities for discussion and networking emerged. I learned a wealth of information from my peers in Research Administration, and from others who were new to the field through weekly online discussions and course assignments. This continual stream of new knowledge has helped me grow in my career. In my opinion, these course discussions are the "goldmine" we need to tap as research administrators in a field that is constantly faced with change. The program also inspired me to take on a mentorship role at CARA; I'm very proud and happy to serve in the role of a CARA mentor and provide guidance and knowledge to the next generation of CRA students. Thank you for providing this valuable professional development opportunity!

Elizabeth Russell-Minda
Research Development Officer, Western University
We at Pisces Research Project Management Inc, appreciate how Cara creates a collaborative community for information sharing. Through their webinars, extensive library and informative conference presentations, our company has learned many valuable skills to help us continue to grow.

Dr. Kes Morton
PIsces PRM, Executive Director of Casrai
Volunteering for CARA as co-Chairs of the Awards, Honours, and Distinctions SIG changed the way we approached our jobs. Instead of fearing our competition, we embraced them, and opened up ourselves to a network of amazing and learned individuals from across the country. We trust our SIG to help us grow in our roles and provide support when our institutional colleagues cannot understand our unique experiences. We also look forward to seeing them every year because there ain't no party like an AWARDS SIG party!


Julaine Hall (Western University) and Tom Barber (University of Waterloo)
As a long standing member of CARA, I have been astounded by the transformation of the association from a small professional development cohort to a dynamic professional community, with an expanded scope to include hospitals, funding agencies and colleges, engaging the full spectrum of Research Administrators across Canada. CARA's partnership with Mohawk College has elevated and exposed the profession of Research Administration as a satisfying career path, filled with rich opportunities. Through CARA, I have expanded not only my professional network, but my opportunities to grow and learn alongside my fellow Research Administrators.

Katie Porter
Hamilton Health Sciences
Being a member, and past president of CARA, has contributed to my success and overall understanding of the research administration realm. My employer was also pleased to see me engaged with CARA because it made me a more informed employee and ultimately a better support to the researchers in my faculty. It also allowed me to learn what was happening all across Canada, and to forge some really great friendships.


Francis Chandler
How did you use your professional association to grow your professional profile? (wrote for blog, won an award, built a network, fellow experts' advice, presented at conference or webinar, etc.)I did many of those things and they all paid off. Some lasted longer than others, but every side project or volunteer task lead to new connections and new skills. Presenting your ideas at CARA national is very rewarding; I highly recommend it.

Danielle Connell
St. Thomas University
My experience with CARA has been such a positive one where I've been able to both moderate and present at a national conferences, host webinars, present posteres, and contribute toward social media posts and blog all of which have led to increasing my network connections and not to mention broaden my knowledge base of the Research Administration Profession. Suffice to say it's been an excellent conduit for professional development!

Daniela Bianco
Hamilton Health Sciences
Melissa Gordon of UWO has been a wonderful mentor. She listened and shared her own experiences whichhave been invaluable in helping me shape my own career path. The mentoring program complements the courses in a positive manner.

Crystal Noronha
McGill University
Having a poster competition is a great and hopefully growing aspect of the CARA national conference. I believe that sometimes topics/projects are better suited to a poster presentation style vs a concurrent session, so having that option is wonderful. I like doing poster presentations because you get an opportunity to chat in depth and network with like-minded individuals. Often in concurrent sessions the Q&A is cut short due to the length of the presentations, so you plan to find those people later to ask them questions, but at a busy conference that often doesn't end up happening. As well, one often has to miss some sessions they would like to attend due to competing times, and with posters, people can view at their own leisure in addition to the set poster time. Finally, people have different preferences and comfort levels for presenting, so having a few different options make the opportunities accessible to more people.Having the opportunity to present information on the research program planning activities I'd been involved in with new researchers was not only fun, but the interest in the poster during and after the conference validated what I think is an important planning aspect for researcher success. Due to the interest, I adapted it into a webinar presentation this past spring for CARA, which also added to my skills. Winning the poster competition was an achievement I could add to my resume, and the cash prize covered the cost of the poster printing and helped with some of the travel costs, which are often beyond institutional PD funding. I look forward to doing more poster presentations at future conferences.


Patricia Tait
I have enrolled in two courses from the Research Administration Program offered by CARA. The quality of teaching, the course material and the discussions have been invaluable. I highly recommend this program for anyone interested in this field as well as for people already working in Research Administration. Receiving a bursary really made it possible for me to enrol in the 2nd course and I am really grateful to CARA for this opportunity. I look forward to advancing my career through this certification.

Crystal Noronha
MSc Research Assistant McGill University
I enrolled in the Developing Funding Proposals course with Mohawk in order to learn more about how to be a successful grant writer. As a recent graduate and new hire at UBC, I knew that this knowledge would be an asset to me in my unfolding career.What impressed me most was the focus on applied and collaborative learning as I was required to develop, critique, and submit a grant proposal to a funder and engage in on-line and face to face engagement with others across Canada. The guidance and support that we received from each other, and Dr. Chandler, provided all of us with the opportunity to meet, learn, and apply new skills and techniques in our own work settings. These connections and new skills have proven invaluable to me as I am delighted to say that I submitted my proposal and it was funded!I would highly recommend this course, and the entire program, to anyone involved in this field particularly since it is delivered by leading industry experts in the field of research administration in Canada.


Kristin Smart
The courses that I have taken so far in the Research Administration Certificate program have been very interesting and exceedingly useful. Through discussions with my peers in the program, I have learned so much about the topic areas as well as how common issues are handled at other institutions. The instructors have been really well organized, engaged, and responsive to suggestions. I have also very much appreciated the involvement of international students in the program. They have brought a different and interesting perspective to the discussion topics. Overall, I am very happy with the way the program is organized, the course content and relevant assignments, the instructors, and the Mohawk College elearn platform.


Jacqueline Dockray
I would like to offer my sincere thanks to Process Pathways for sponsoring the CARA Poster Competition. Submitting a poster to the CARA poster competition is an excellent way to engage with your colleagues at our national conference, facilitate discussions and spark new ideas. Winning the poster competition was a nice professional acknowledgement and a great opportunity to share my research on the globalization of clinical trials. I look forward every year to seeing the work of my fellow research administrators being featured. Katie Porter, Director of Research Administration, Hamilton Health Sciences Corporation


My membership in CARA over the past six years has been incredibly helpful to my growth as a Research Development Coordinator. I have been fortunate to attend many CARA National and CARA West conferences, which have always provided me with opportunities to learn more about the Canadian funding environment and research portfolio development, while supporting the development of my professional network. In recent years I have enjoyed participating in CARA more actively by volunteering to teach webinars, work with a special interest group, and edit the CARA newsletter. Through CARA's partnership with ARMA, I am currently wrapping up my Certificate in Research Administration, and looking forward to further training through the Certificate in Research Management. CARA has been of great personal and professional benefit to me as a Research Development Coordinator, and I would highly recommend it to anyone looking to broaden their research administration knowledge and networks.

Gwen E. Hill
MA, Research Development Coordinator, Royal Roads University
Research Administration Certificate program is an excellent match to my interest, as I am interested in acareer in research development. Thecourse contents are highly valuable in terms of building upon myexpertise. Furthermore, this program provides a platform tocommunicate and share knowledge andexperience with the professionals in diverse institutions in Canada, a fantastic opportunity tolearn fromeach other. This program is doing wonders to me - I committo contribute to the CARA community andwish success of the program.

Sanjukta Choudhury
Post-doctoral Fellow, University of Saskatchewan
These weekly classes are highly relevant to my work interests. I can tailor the assignment topics to my own professional development needs and source from my work experiences, knowledge, and current projects.For me, the best part of these courses has been the hundreds of insightful discussions about research development and administration issues my peers and I share. Learning how these are dealt with at other institutions has been invaluable, as are the connections I've made with colleagues from a range of research institutions, across the country and abroad.

Gen Clark
Research Facilitator
Funding received through CARA's certificate bursary will help me achieve the professional certification requisite I need to qualify for a more senior research development position.


As a new member of CARA, and an emerging researcher administer, I'm thrilled to be awarded the CARA bursary for the Research Administration Certificate. This bursary will ensure that I can financially continue my studies while I transition within my career in research administration. One of the reasons I'm taking the Research Admin certificate is to further my career in this field, and explore the incredible opportunities provided by CARA and Mohawk. I'm appreciative of the opportunity to increase my knowledge and improve my skills so that I can be at the leading edge of research administration within the Canadian research environment.


Certification in the Research Administration program provided me a great opportunity to learn about various facets of research administration (pre- and post-grant) that are useful in my daily work setting. It has empowered my knowledge about the field in general. I may not have got a chance to explore those topics in-depth on my own if I was not taking this course. It was especially a very valuable experience for someone like me who transitioned form the other side of the table (research) to the research administration world. It has allowed me to connect with expert CARA colleagues and mentors who facilitated my journey to the finish line. Overall, it was an absolute fantastic experience!

Anita Sharma
Research Grants Development Officer, Thompson Rivers University
Excellent course, practical content and instructors are quick to respond to any questions.

Toni Tidy about the Contracts & Reporting Course
Research Administration Certificate
The Research Administration program offered through CARA/Mohawk College is a wonderful learning opportunity for both new and existing administrators in the profession.Research is unique, complex and always evolving. This program offers administrators the knowledge needed to understand all aspects of research administration from both the pre award and post award side. The online aspects of this course has been beneficial in providing flexibility in time management. As a working mom, I found this valuable to be able to listen to lectures and read the material when it best suited my schedule. In the short time frame I have been enrolled in the program, I already have gained a greater understanding of the challenges and complexities institutions face in the research environment. I look forward to learning more throughout the duration of the courses.

Simonette Wood
Research Administration Certificate
I have been fortunate to enroll in the Research Administration College Certificate sponsored through the Canadian Association of Research Administrators - at first out of curiosity to what my employees might gain from the experience. But to my delight, there are nuggets of wisdom and shared experience that are of benefit to all. Many of us get narrow in scopewith one or two functions within the project cycle, and in regards to funding sources and opportunities while this opportunity broadens one's understanding of the project life-cycle and opportunities while learning through other's shared success and failures. I would highly recommend activeparticipation in this professional development opportunity for researchadministrators at all levels.

Dr. Greg Anderson, PhD
Research Administration Certificate
Taking part in theCertificate in Research Administrationhas already been a great help in my current role. The applied nature of the assignments allow me to use them in my daily work, and relate my work to the course material. In addition, the coursework provides the opportunity to explore all areas of research and aspects of research administration, which I hope will be a resource for future career opportunities.

Theodore Konya
Certificate in Research Administration
CARA awards are an important part of our annual program as they recognize the immense effort our volunteers put into this organization. Receiving this award is important to me as it shows my superiors that CARA is valuable to me and that makes me valuable to my employer.


Frances Chandler
As a recipient of both CARA's Research Management Excellence Award, as well as the Dan Chase Distinguished Service Award, I have felt a renewed sense of pride in the work that I have done to advance the profession of research administration, and remain highly appreciative of CARA's acknowledgement.CARA's recognition has broadened my network, enhanced my marketability as a professional and, most importantly, allowed me to grow as a leader in our field. It is an honour to be recognized by one's peers!


Katie Porter
Receiving the Research Management Excellence Award in 2015 was a wonderful recognition by my peers as I began my 20th year in my career in research management. I was pleased, honoured and excited about the award. But more than that I was energized by this accolade. The fact that it came from peers made me recognize the importance of maintaining my networks among my peers who are always there to answer my questions and provide critical insight from their own perspectives. It also made me realize I have an obligation to return that energy and continue my role as a mentor to newer research administration professionals both in a formal role as a mentor in the CARA accreditation program but also informally among colleagues in CARA and internationally in ARMA and ARMS.


David J Phipps
Truth be told, I bought the CARA publication because I contributed to the particular e-book,Career Journeys: Leaders Share Different Career Journeys in Research Administration, the third in this CARA initiative, so perhaps the purchase was fuelled by a bit of narcissism on my part.After reading through it, though, I was honoured to be included in this group of "leaders," which I don't think truly applies to me and is probably a detail I missed when I sent my contribution, and to be among a grouping that pretty much all have PhDs, something in which I am also lacking.But what impressed me about this publication is the diversity of people's backgrounds and the variety of career paths that led them to their current post, something that I personally find fascinating. The recurring thread for those featured was that, for the most part, none had intentionally pursued a career in research administration, but all the various paths led them to this common ground. I also like that each entry had the writer's distinct voice and personal story. I would recommend the book to anyone who is interested in learning about others' career paths, and who might want to find inspiration for how the amalgamation of various past experiences contributes to an individual's overall evolution in employment.

Carla DeMarco
University of Toronto
I have enjoyed my volunteer service to CARA. During the past two years, I have presented seven webinars for CARA. They provided an opportunity to learn the nuances of Canadian research administration and, importantly, to meet interesting colleagues through the online medium.I hope to continue my relationship with CARA by preparing further webinars on topics of interest to a broad CARA audience.


Dean Smith
The Certificate Research Administration looks like a really exciting course. It looks quite intensive. The units look very interesting and very applicable to my position. The system is so easily laid out for students and the requirements are clearly stated. I really appreciate that the course is so well organized.

Karen Mosier
University of Saskatchewan
CARA has been a wonderful learning and engagement experience for me. I attended my first national conference very early in my career and I decided that I wanted to be more engaged with the organization. I volunteered to do a little work with the Project Management SIG and then decided to place my name forward for service on the Executive. I was delighted and humbled to be appointed to the board and contributed some time on the PD Committee and conference organizing committees during my tenure. It was a truly enjoyable and rewarding experience meeting new colleagues and just immersing myself in and absorbing every drop of wisdom and experience with all of the amazing people who are and define CARA.


Dean Strickland
Thanks to CARA's outstanding community of Research Administrators, I have been able to work on my professional development through webinars, recommended resources and special interest groups, just to name a few.CARA's mentoring program has also allowed me to develop many new skills and to find the support, motivation and positive role models that I had been looking for across Canada.I am obviously very grateful for all the opportunities that have been offered to me by CARA not only as a volunteer, but also as a member.


Karin Dupeyron
Being part of CARA has been a very positive experience for me - I've learned, loved and grown in research administration a lot since I've become a member. Conferences are wonderful platforms for networking, sharing experiences, identifying pain points, discussions of various topics from ethics to metrics and getting first-hand information on TriCouncil changes/updates.

Nur Eisma
UBC / C&W Coordinator, Pre & Post Awards | Office of Research Services (ORS) & Child & Family Research Institute (CFRI)
I have been a member of CARA since 2003 and I have been involved as a presenter, session organizer, on the executive, as a CARA representative at tech transfer and export control conferences and even as a talent show host! I have attended INORMS and brought the experience of CARA to our research admin colleagues at ARMA in the UK and ARMS in Australia. Participating in CARA has always provided me with a sense of community. I have put questions up on the list serve, responded to questions when I felt I had anything relevant to say and I have folks I know I can call when I have questions that I am not yet ready to write down publicly. CARA helps me and my colleagues maximize the impact if our services for our researchers and our institution.

David J. Phipps, Ph.D., MBA
Executive Director, Research & Innovation Services | Division of Vice-President Research & Innovation Office of Research Services YORK UNIVERSITY
Being an active member of CARA is a great opportunity for professional growth, and I continue to reap the benefits of being a part of this dynamic network of Research Administrators.

Katie Porter
MBA, MA, B.Ed Director of Research Administration | Hamilton Health Sciences Corporation
Through CARA I have met several Colleagues who I can also count as friends. The best part of CARA is networking with counterparts at other Institutions and sharing common issues and solutions. Networking through CARA greatly enhanced my knowledge from day 1.

Angela Zeno, BA, CPA, CGA
Manager, Research | Accounting York University
Through CARA, I can access highly educational webinars on very relevant topics. I am connected to an online community of research administrators, funders, and consultants from across Canada. It has been a very effective platform to pose questions and find solutions.

Deepak S. Gupta, D. Sc., P. Eng. (AB)
Director, Applied Research, Innovation and Entrepreneurship Services (ARIES) | Centennial College
Long before there was any formal professional development available for research administrators in Canada there was CARA. CARA was, and is, a network of people who are generous with their time and expertise. When we are all pressured by time, and challenged with new and difficult situations, having this group of peer experts has been invaluable. Truly we have much to learn from each other and CARA as it is evolving continues to provide a forum of this to happen.

Sandra Crocker
Associate Vice-President | Carleton University